The 2015 Valletta Summit on Migration brought together European and African leaders in order to strengthen cooperation on both sides. In a spirit of solidarity, partnership and shared responsibility, the participating states adopted a Political Declaration and the Joint Valletta Action Plan (JVAP).

Following the recommendations of the Rabat Process and the Khartoum Process, both components of the ICMPD Africa-Europe Migration and Mobility Dialogue (MMD) project, the joint conclusions of the JVAP reiterate the commitment of all stakeholders involved to mutually address the challenges and opportunities of migration.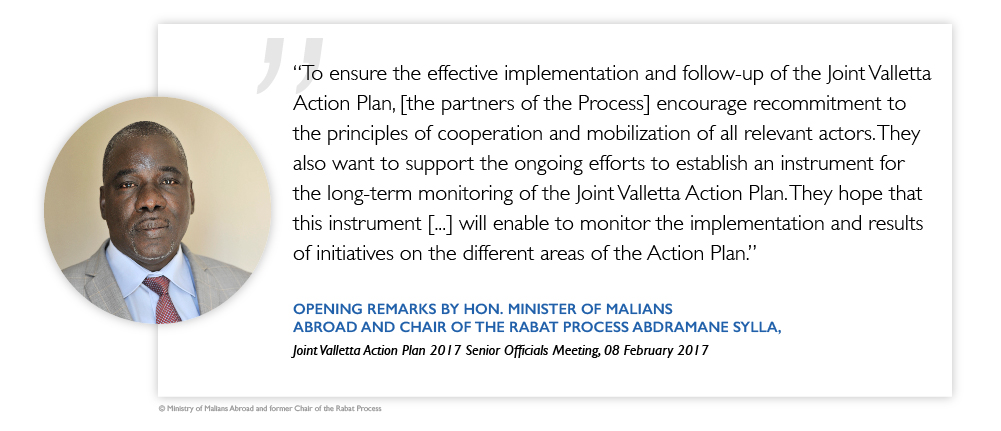 In order to support the most fragile and affected African countries in implementing the JVAP, a financial instrument was launched at the Summit: namely the European Union Emergency Trust Fund for Africa (EUTF).
The five pillars of the Joint Valletta Action Plan
To date, delegations across Africa and Europe have engaged in constructive dialogues taking stock of the progress made under the five pillars of the Joint Valletta Action Plan: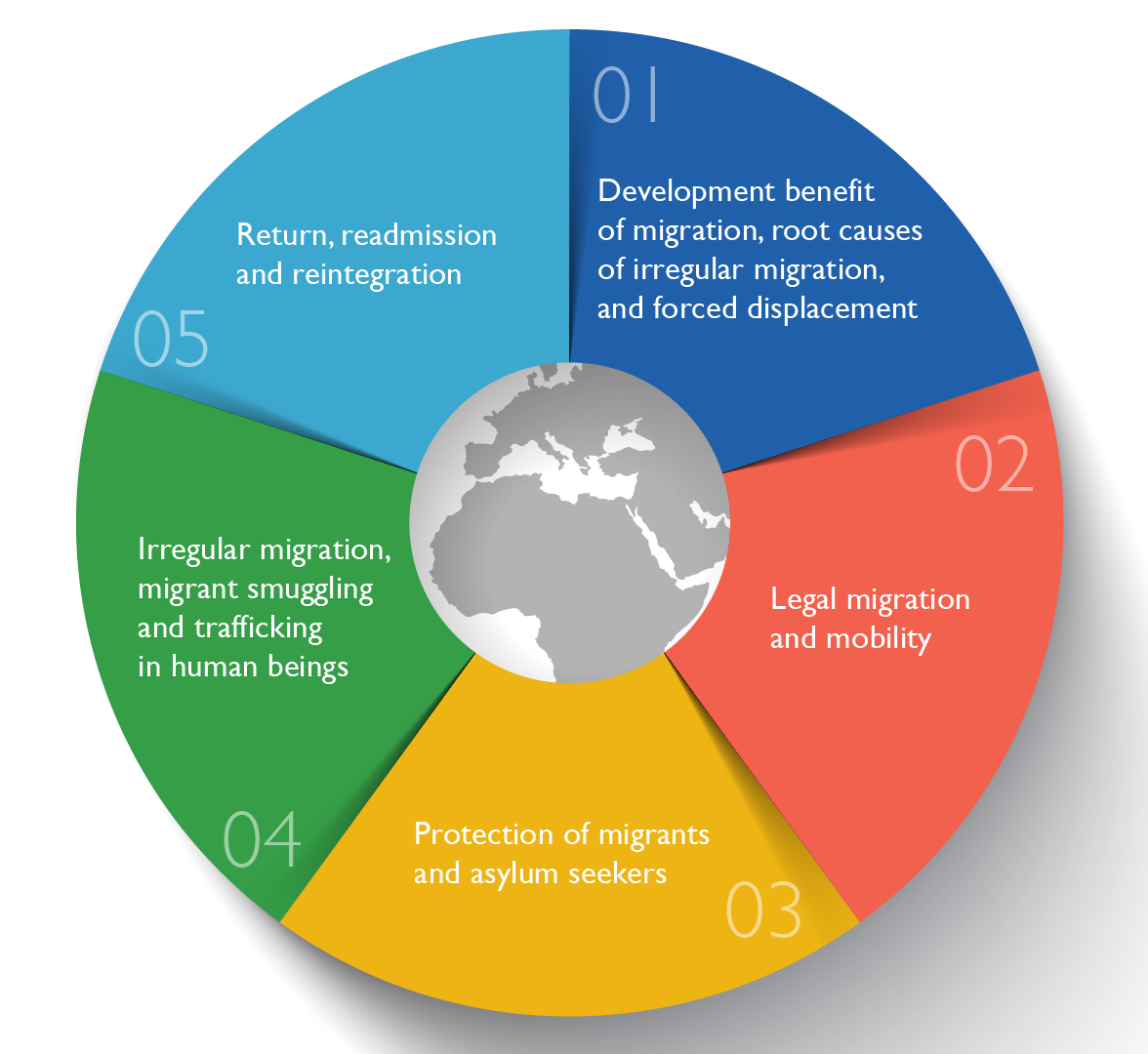 How and by whom is it ensured that the Action Plan is monitored?
At the Valletta Summit, the Khartoum Process and the Rabat Process were mandated to monitor and report on the implementation of the JVAP. ICMPD has been supporting these efforts through the EU-funded Migration and Mobility Support Programme. 
The efforts have been centered around the following activities: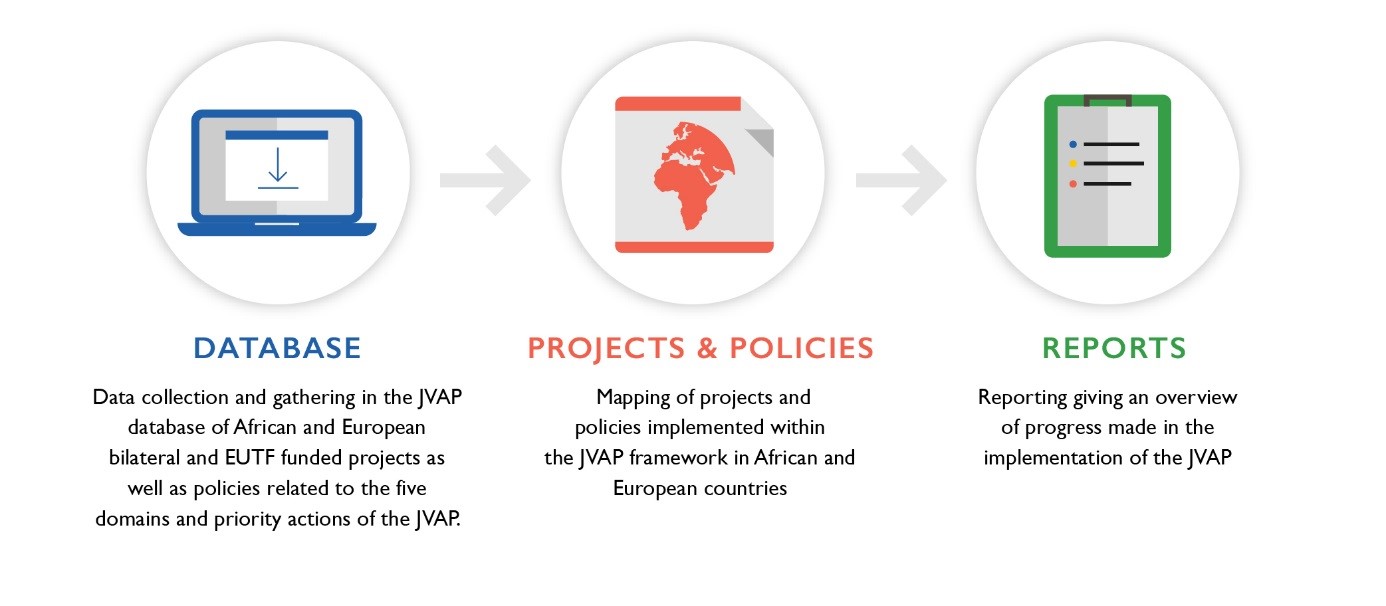 The data gathered allows for comprehensive mapping and reporting on the progress of the JVAP. The frequent reports facilitating analysis and supporting sound decision making on migration policy, allow all partners to learn from each other.

Benefiting countries of origin, transit and destination, the JVAP Monitoring and Reporting is an ambitious project requiring earnest cooperation, coordination and partnership among all stakeholders for better migration.

JVAP DATABASE
To access the database please visit the JVAP Monitoring Database HERE
VALLETTA MONITORING NEWS
SOM - Valletta 2017 – RP's JVAP analysis report