On 22-23 June 2023, 90 participants from 34 European and African countries gathered in Marrakesh, Morocco, for a Rabat Process meeting on the topic of humanised border management. The objective of the meeting was to strengthen the capacity of partner countries to adopt a law-based approach to integrated border management while remaining effective and agile in the fight against human trafficking. The meeting was co-chaired by Morocco and Spain and built upon the outcomes of the previous meeting on integrated border management, which took place in Spain in July 2022 and was also co-chaired by Spain and Morocco. Host country Morocco currently also acts as Chair of the Dialogue until the end of the year.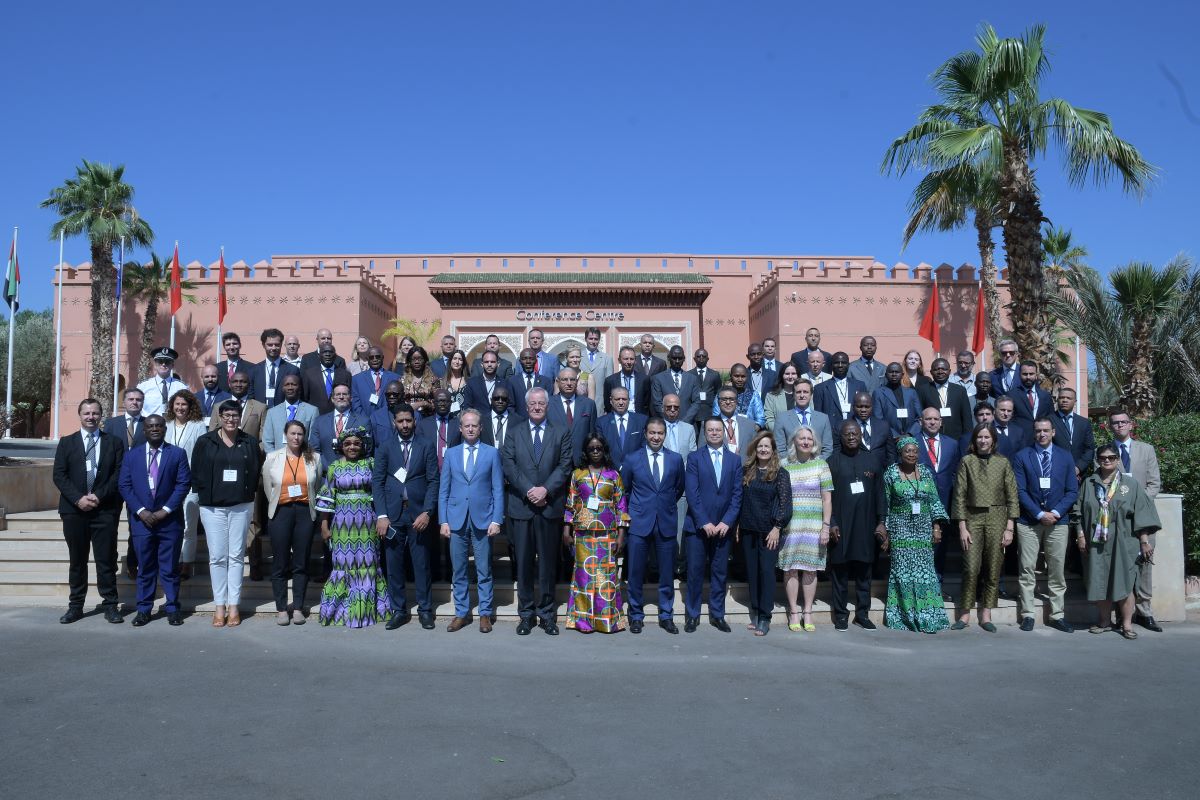 Four panels to examine humanised border management from all angles
In four panel discussions, panellists representing partner countries, international and civil society organisations, as well as researchers shared their expertise and engaged in discussions with the audience, allowing participants to exchange about the main challenges, joint action strategies, good practices, and concrete actions in the field of border management.
In the first panel, international experts recalled fundamental human rights principles and legislation related to migrants and shared the challenges observed in the application of those international principles.
In the second panel, partner countries highlighted the need of having an organised system to respond to the arrival of diverse categories of migrants, emphasising the importance of the identification stage. Identification is all the more important considering the porosity of borders which challenges border authorities.
In the third panel, participants stressed the need for all actors to act in a context of mutual trust as it remains one of the best ways to ensure efficient cooperation between the wide range of actors involved in border management. The creation of partnerships, and global cooperation contribute to solving the biggest issue, which is the lack of financing.
The fourth panel gave participants the opportunity to highlight one of the main obstacles authorities and practitioners face on the ground: the multi-faced character of migration and root causes of migration. The varied causes of migration and the distinct forms they take render border management difficult and make multi-stakeholder cooperation between national actors, civil society organisations, and border communities highly relevant.  
Six specific conclusions
Based on the discussions held during the two-day meeting, six conclusions were formulated, highlighting key aspects of humanised border management and providing specific recommendations (see meeting report). Border management is expected to remain a key topic of discussion within the Rabat Process, as participants expressed their wish to hold such meetings on a regular basis in order to move the Dialogue forward and ensure that the good practices set out at the meeting are continuing. Morocco proposed the establishment of a drafting committee within the Rabat Process to work on a joint document on humanised border management.
Download
Photos